Welcome to Department of Printing and Publications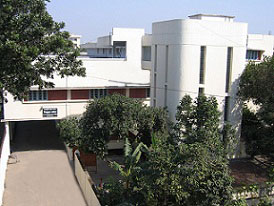 The Office of the Director General of Printing and Publications is an attached Department under the Ministry of Public Administration, Government of the People's Republic of Bangladesh. Its Headquarter is located at Tejgaon Industrial Area in Dhaka with five Unit Offices/Presses and one zonal office here excepting the seven Zonal Offices in Chattogram, Khulna, Bogura, Barishal, Rangpur, Sylhet and Mymensingh. With the emergence of the People's Republic of Bangladesh as an independent and sovereign nation, the succession of caterer services of Printing, Stationery and Forms materials to Govt. offices had become necessary to reorganize to suit the needs of a national Government. Accordingly, the Department of Printing and Publication was established as per Establishment Division's Resolution No. G-II/IP-13/72-1002, Dated 30th August 1972 for supervision and control of the Government Printing, Stationery, Forms and Publications work and the then existing service offices were organized in four different Offices/Presses under this Department. Subsequently a Security Printing Press has also been established with a view to meet the needs of Security Printing of the Government.
Director General is the Head of the Department. The Sub-Offices/Presses under the administrative control of this Department are as under:
(i)Bangladesh Government Press (BG Press)
(ii)Government Printing Press (GP Press)
(iii)Bangladesh Security Printing Press (BSP Press)
(iv)Bangladesh Forms and Publication Office (BFPO)
(v)Bangladesh Stationery Office (BSO)
(vi)Dhaka Zonal Office (DZO)
(vii)Chattogram Zonal Office (CZO)
(viii)Khulna Zonal Office (KZO)
(ix)Bogura Zonal Office (BZO)
(x) Sylhet Zonal Office (SZO)
(xi)Barishal Zonal Office (BZO)
(xii) Rangpur Zonal Office (RZO)
(xiii) Mymensingh Zonal Office (MZO)
Each press as well as BSO and BFPO are headed by a Deputy Director whereas chief of a Zonal Office is a Manager.